Rebound withdrawal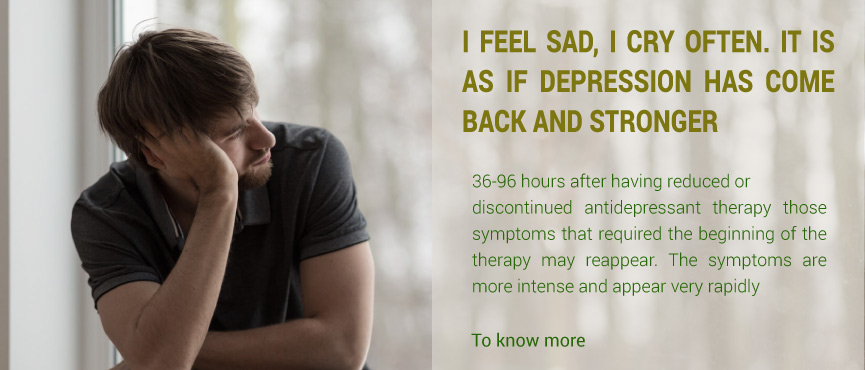 Rebound withdrawal symptoms correspond to the recurrence of the original symptoms but at a greater intensity.
For example, if a person had undergone antidepressant therapy to treat depression, depression soon returns after the reduction or discontinuation of the antidepressant treatment and is more intense than before the treatment.
If a person undertook antidepressant therapy to treat anxiety, then anxiety is back and is more intense than before the treatment. The same is true if the reason for the therapy was panic, agitation, insomnia, irritability, obsessions, compulsions, and so on.
These symptoms usually appear between 36 and 96 hours after having reduced or discontinued an antidepressant therapy based on Selective Serotonin Reuptake Inhibitors (SSRIs) or Serotonin and Noradrenaline Receptor Inhibitors (SNRIs) and can last up to 6 weeks. The symptoms are reversible, thus there is no permanent damage to patients.
The patient's suffering can be reduced with adequate pharmacological or psychotherapeutic interventions.
If you want to see whether you or a loved one suffer from rebound withdrawal symptoms due to reduction or discontinuation of antidepressants, contact us.
last update: 27-June-2017